Meet the Team
Planet Sport Football Africa is brought to you every week by our team of presenters and contributors ably assisted by our correspondents scattered around the continent.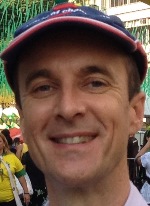 Producer: Steve Vickers
Lives: Harare, Zimbabwe
I've been the producer and presenter of Planet Sport Football Africa since we began the show in 2013. It's been an exciting journey so far as we focus on Africa's most popular sport and look at some of the major issues in African football. I have been fortunate enough to have attended the Fifa World Cup, the Olympic Games, the Africa Cup of Nations, the final of the CAF Champions League and the African Games, among many other sporting events.
Currently I am sports editor of Star FM, a national radio station in Zimbabwe. I also work as a freelance reporter for BBC World Service radio for Africa, and as a football commentator on SuperSport, an Africa-wide satellite television broadcaster.
What is the best African team to appear at a World Cup? The Cameroon side of 1990 that reached the quarter-finals. Perhaps that team would not cope with the way that football is played today, but the flair of the side that featured Roger Milla made giant strides for African football. The Nigeria team of 1994 was perhaps the most star-studded African team ever, with the likes of Jay Jay Okocha and Rashidi Yekini. They were unlucky to lose to Italy in the second round and otherwise could have gone as far as the semi-finals.
Who is the best African player since 2000? It has to be Didier Drogba for his magnificent exploits at Chelsea, even though he never won the Africa Cup of Nations with Ivory Coast.
When will an African team win the World Cup? It's going to take a long time. While Africa has had several teams featuring in the top 20 in the Fifa world rankings, there is a long way to go to get into the top five, and that sort of progress will be needed for an African team to win the World Cup. I would say that it will take at least 20 years for the dream to get close to becoming a reality.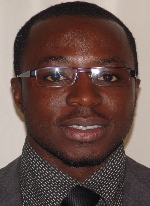 African Football Analyst: Solomon Izang Ashoms
Lives: Johannesburg, South Africa
I am passionate about the media and currently live and work in Johannesburg, South Africa with my lovely wife and son. I studied Mass Media with the University of the Nations. I am the Founder of Parable Magazine, a lifestyle magazine operating from Johannesburg and have presented sport on Africa Magic TV, Dstv channel 114 across Africa.
I have reported from three World Cups (2006 Germany, 2010 South Africa, 2014 Brazil), three Olympic Games (Athens 2004, Beijing 2008 & London 2012), three Commonwealth Games (2002 Manchester, 2006 Melbourne, 2014 Glasgow) and two World Championships in Athletics (2005 Helsinki, 2007 Osaka).
What is the best African team to appear at a World Cup? Cameroon because they played the football that is made in Africa.
Who is the best African player since 2000? Samuel Eto'o of Cameroon.
When will an African team win the World Cup? 2030 if we put our act together.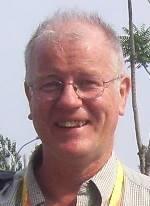 European Football Analyst: Stuart Weir
Lives: England
Stuart is a sports writer who has worked at four FIFA World Cups (2002-2014) as well as two Olympics (2008 and 2012) plus various European Championships. He believes that the English Premier League is the best and most competitive league in the world.
At the 2010 World Cup in South Africa he was a guest of FIFA, watching games from VIP areas, which he found a lot more fun that working! In 2014 he was almost refused admission to the Maracana Stadium in Rio de Janeiro for carrying a potential weapon - a ballpoint pen! At the 2012 Olympic Games he served as Olympic Attaché of Togo.
What is the best African team to appear at a World Cup? Cameroon in 1990 for Roger Milla and the impact he and the team made.
Who is the best African player since 2000? Yaya Touré for his contribition to Barcelona and especially Manchester City.
When will an African team win the World Cup? Never.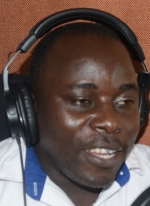 Kenyan Correspondent: Josephat Kioko
Josephat Kioko is a broadcast journalist with Baraka FM in Mombasa where his duties involve field reporting, news gathering, news and sports presentation, feature production and being a part-time talk show host. His passion is producing radio features with human element and interest. He is an alumni of InterNews and Reuters Thompson Foundation.
Kioko is a multi-award winning journalist. In 2004 he won the coveted Kenya Sports Journalist of the Year (KUJ) Award and ten years later in 2014 was runner-up in the same event. He was the Coast Sports presenter of the year in 2011 and a finalist in the Diageo African Journalist Business Reporting Awards 2012 in London. His other awards include being runner-up in the 2014 Media Council of Kenya Sport Award 2014, winner of the InterNews in Kenya Talkcheck Awards in 2013 and a finalist for the 2013 ICOM International Journalism Awards held in Panama, Central America.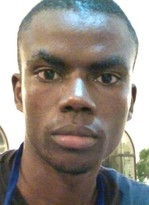 Gambia Correspondent: Momodou Bah
Momodou is passionate about sports and media. He is one of Gambia's brightest sports journalists in recent years since breaking into the scene. He is a writer and broadcaster working with Vibes FM where he's the producer and presenter of its sports programmes.
Momodou has interviewed top African football authorities and players for Planet Sport Football Africa including Modou Barrow (Swansea), Alphonse Armah (General Secretary Liberia Football Association) and Laurence Fotso (Marketing and Communications Director Fecafoot). He has covered Gambia national team's games for the past four years.
He is currently CAF Online's correspondent in The Gambia since March 2015. Momodou is also a contributor for BBC World Service Radio and writes for the BBC African football website (www.bbc.com/africanfootball)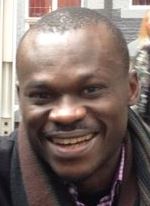 Africa and Europe correspondent: Oluwashina Okeleji
Shina is a gifted sports reporter and has been a great servant to Planet Sport Football Africa interviewing many top African players including Vincent Enyeama (Lille), Kalu Uche (Levante) and Odion Ighalo (Watford). He has been a sports writer and broadcaster for BBC World Service [TV, Radio and Internet] since March 2004. He reported for Optima Sports Management International at the 2010 and 2014 FIFA World Cups and is a feature writer for Al Jazeera English [sport] and Kicker Magazine [German football magazine].
He is a regular reporter for the BBC World Service Radio and TV and writes for the BBC African football website [www.bbc.com/africanfootball] on a regular basis about African football and the continents stars around the world.
Apart from two World Cups, Shina has also covered the Africa Cup of Nations in Nigeria 2000, Tunisia 2004, Egypt 2006, Ghana 2008 and South Africa 2013. He also covered the 2003 All African Games in Nigeria and 2009 Fifa U-17 World Cup.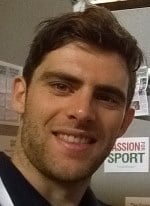 European correspondent: Tom Ellis
Tom has spent the last five years working as a broadcast journalist in the UK for news organisations, such as Sky and ITN, and on documentaries for National Geographic, CBBC and ITV. He spent the London 2012 Olympics working on the Beach Volleyball, and was part of the Passion for Sport team at the Brazil 2014 FIFA World Cup. He has spent most weekends of his life playing football on local pitches and watching it from the stands.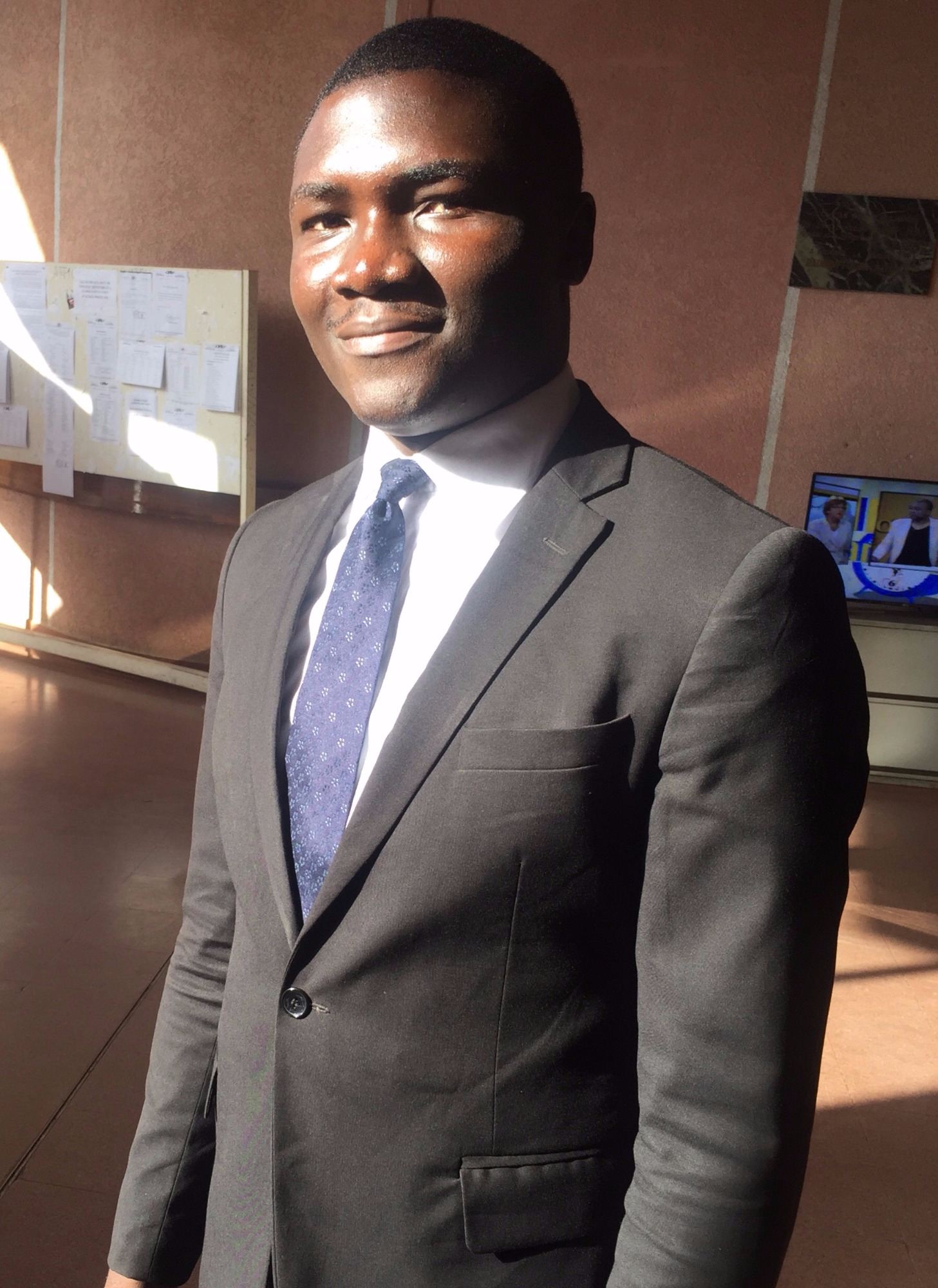 Cameroon correspondent: Njie Enow Ebai
Njie Enow is one of Cameroon's most exciting sports reporter. He is currently sports editor for Cameroon's state radio CRTV. He is the producer and presenter of several radio sports programmes. Njie Enow has interviewed leading sports figures as well as African football authorities and players amongst them former CAF president Issa Hayatou, Olympique de Marseille's Njie Clinton, 2 time Olympic Gold medalist and record holder for triple jump Françoise Mbango and athletics star Tyson Gay. Njie Enow has covered major sports events like the 2016 Rio Olympics, the 2016 Women's Africa Cup of Nations and the 2017 Women's Afrobasket in Mali.